Certified Strength Coach & Certified Personal Trainer
It's not about losing weight. WHATTTT, you say?
My goal with you as my client is not to help you lose weight, but rather, shift your focus to overall health and building daily strength. The reason is if we focus on things like lifting heavy, eating foods that work well with your body, sleeping enough, removing stress, taking walks and soon you will start to look and feel the way you always wanted to look!
Let's work on feeling stronger and eating better and the rest will all fall in place. You'll be a better mom, spouse, work colleague and look the best you've ever looked.
My coaching style is the enthusiastic cheerleader; I am not a drill sergeant and you never have to do anything you are uncomfortable with, although my workouts are going to push you outside your comfort zone. I am a highly energetic trainer and I love helping others achieve their fitness goals.
LET'S GO!
I am fully insured and certified by a National Commission for Certifying Agencies (NCCA) accredited organization.
Certifications and Continuing Education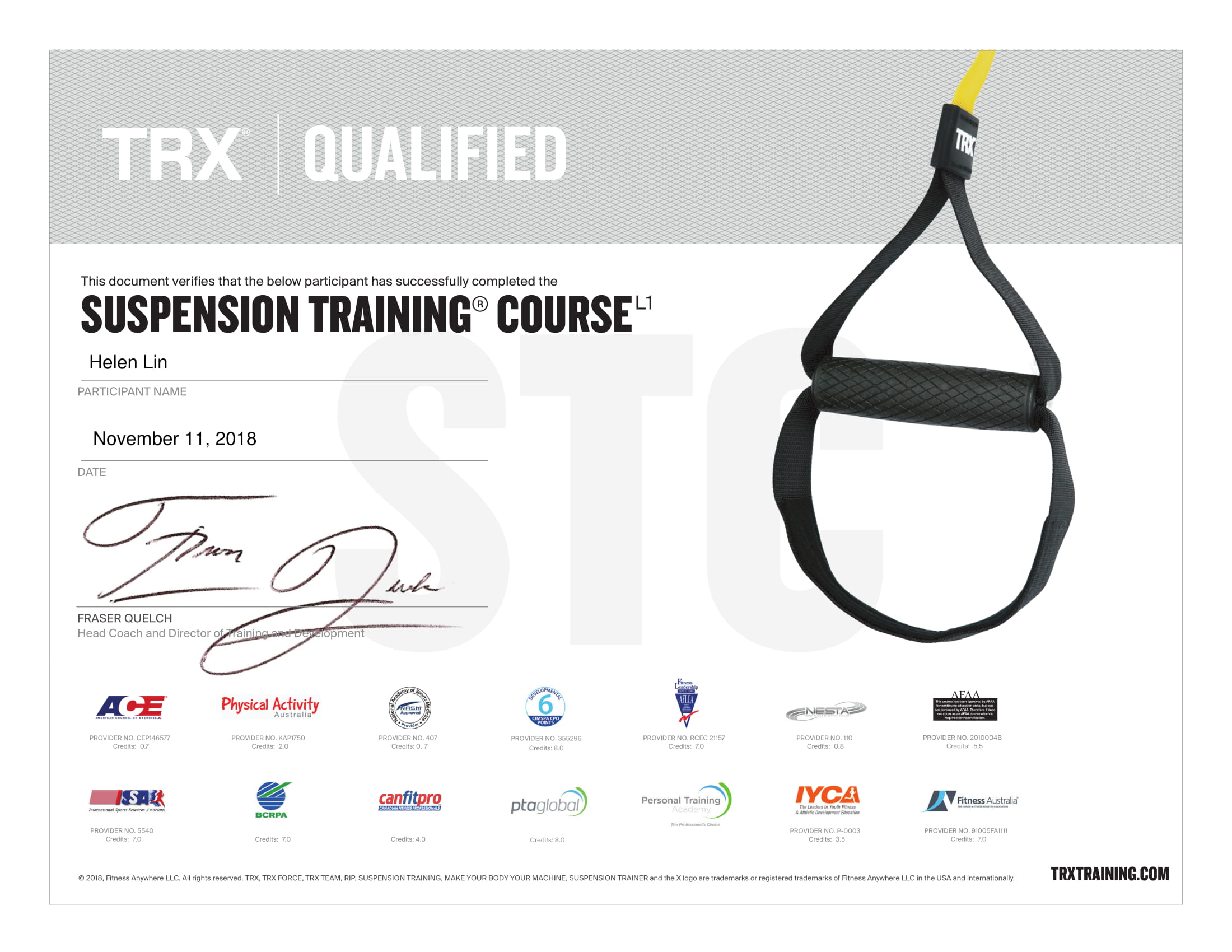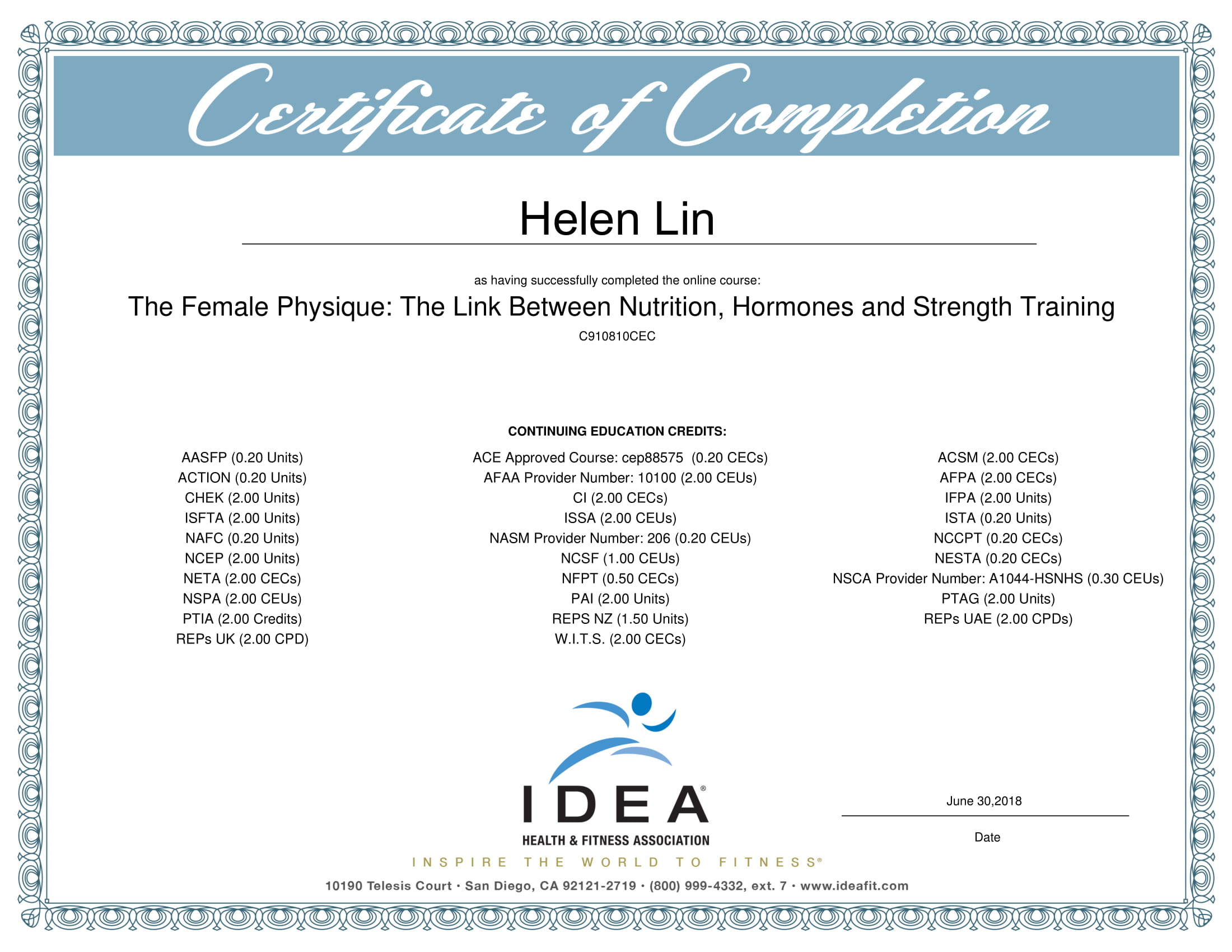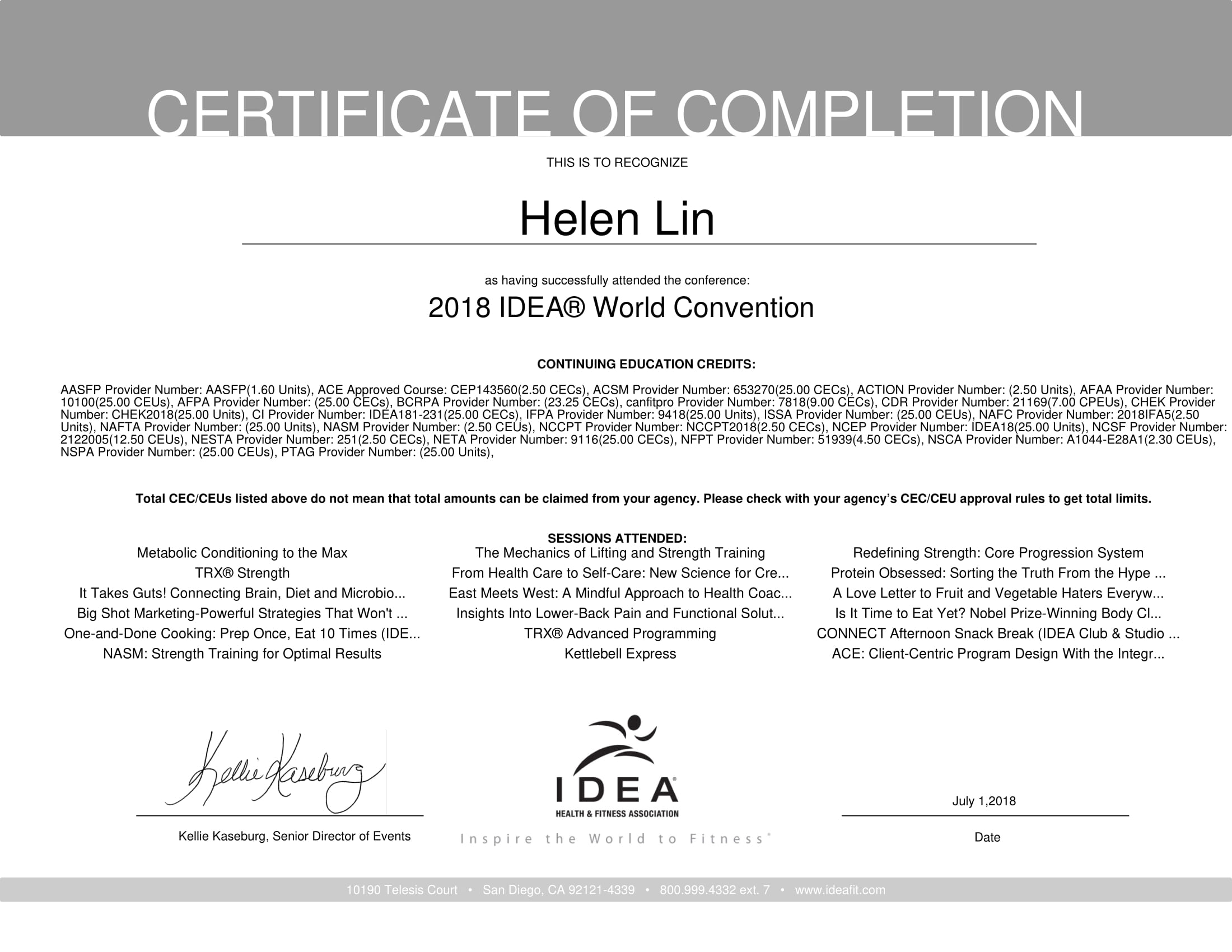 about helen
Certified Strength Coach

Certified Personal Trainer

TRX Level 1 Qualified Trainer

Cancer Recovery Specialist

Swimming Instructor

Rock Climbing Instructor
American Ninja Warrior Season 10 Competitor (2018)

Snowboarder (15+ years)

Snowboarding Instructor

Competitive Pool Swimmer (15+ years)

Youth Swim Team Coach

Masters Swim Team Coach
Long distance open water swimmer

Ice swimmer

American Ninja Warrior Course Tester (March 2017)

Parkour enthusiast
Swimming
A marathon swim is defined by FINA as any swim over 6.2 miles (10K). I have to date swam the following official marathon swims:
First recorded person to swim from Nantasket to Nahant and back, 18 miles, September 2015

Boston Light Swim, 8 miles, July 2014

Anacapa Island to Oxnard channel swim, 12.4 miles, July 2014

Newport, Vermont to Canada and back, aka Border Buster at Lake Memphremagog, 15 miles, July 2015

Double Boston Light Swim, 16 miles, August 2015

Boston Light swim, 8 miles, August 2016
Ice Swimming has a lot of definitions of what it is, but these are the official competitions I have done:
Ice mile: 1 mile in 41 degree F (5 C) in 33 minutes, December 2014

British 1K Ice Swimming Championships at Chill Swim in UK: 1K at 6 C, February 2014

Chill Swim in UK: various events from 25m to 450m at 6 C, February 2014

Memphremagog Winter Swims in Newport, Vermont: various events from 25m to 100m at 30 F, March 2015 and 2016

USA Winter Swim Championships in New York: various events from 25m to 200m at 38 F, March 2016

Murmansk Mile, Russia, 1200m swim in 8-10 C, September 2016
Rock Climbing
My climbing partner and I made a YouTube channel of our outdoor climbs together:
https://www.youtube.com/channel/UC8AROdu8syrXJjPqumSUTkA
Competitions
The Heist:
Intermediate - 1st place- 10/15/2016
___
Dark Horse Bouldering Series:
Female Intermediate - 3rd Place- 11/19/2016
Female Recreational- 2nd place- 12/17/2016
Female Intermediate- 4th place- 1/21/2017
___
Iron Maiden:
Advanced - 8th place- 2/25/2017
___
B3 at Rock Spot
Recreational- 5th Place - 4/8/2017
__
MIT Bouldering Comp:
Advanced - 6th place - 3/19/2017

Ninja Warrior
American Ninja Warrior Season 10 Competitor- Philadelphia, May 2018
American Ninja Warrior Course Tester- Los Angeles, March 2017
National Ninja League Competition Finalist- San Francisco, March 2017
National Ninja League Competitions (2017): TA Fitness (Feb 4, 2017), Laid Back Fitness (Feb 18, 2017)
UNAA Regionals at Vitality (June 4 2017)
WEIGHT LIFTING
New England Classic, 2nd Place Female Masters, Feb 2019

Bay State Games, 1st Place Female Masters 59K, July 2019
Follow me on Instagram @ Zuplindo